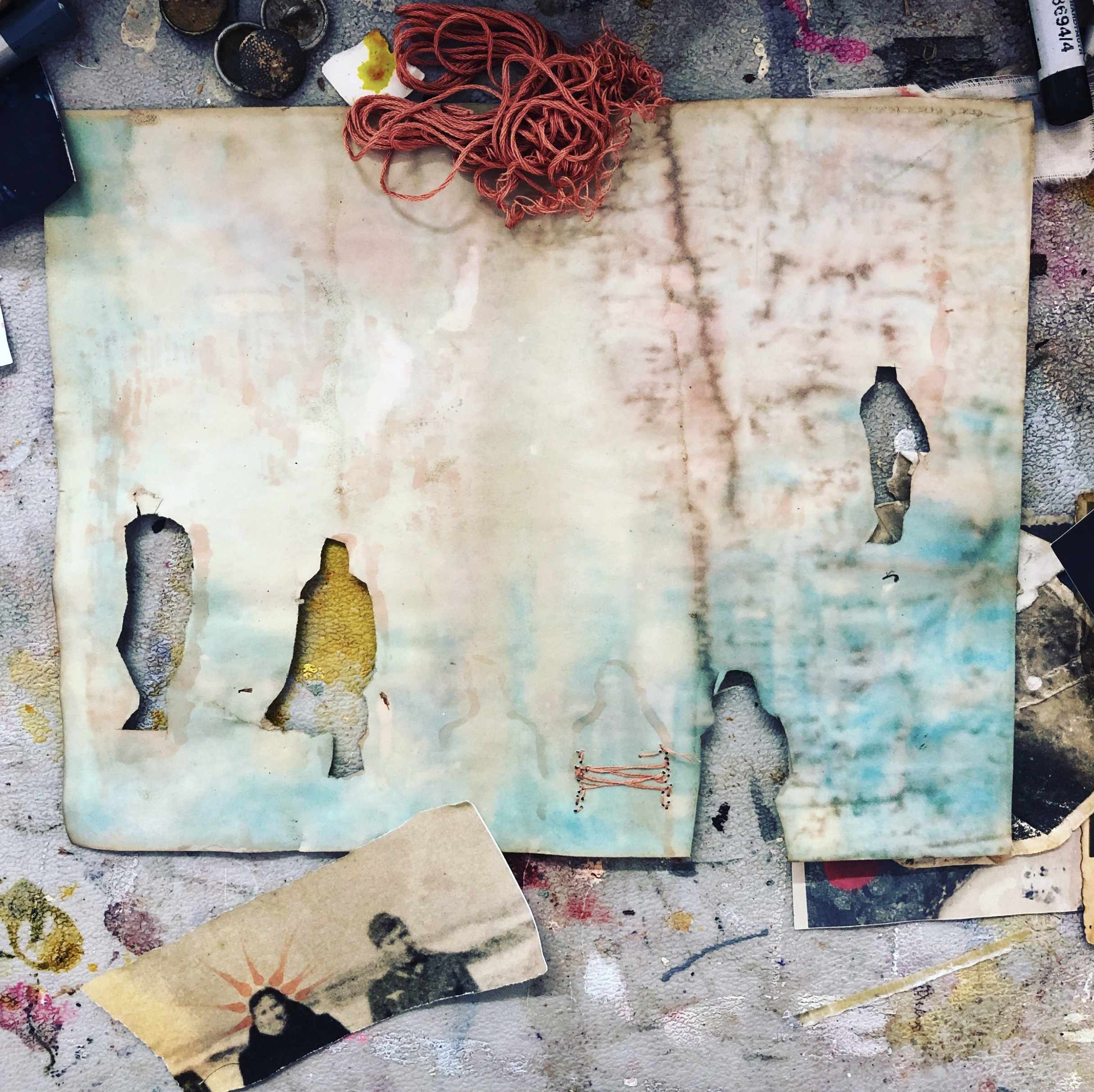 Techniques and tricks of mixed media are everywhere we turn. MUSE is a deepdive into the fine art of living and creating from the TRUTH of your SOUL.

What makes you light the eff up? What pieces of your soul are you hiding? Where do you seek outside permission to live your best untamed life? What is clawing inside, dying to leap out and be expressed in your world?
My ultimate desire behind unleashing this workshop is that every single one of who enters this creative portal will commence a deep and committed relationship with the Muse under your own skin ... so that you'll never be the same again.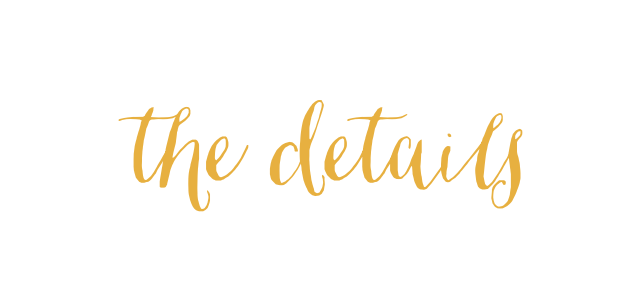 In my previous online workshops Metamorph, Inner Space, and Deeper, I've shown my passion for the intersection of personal transformation + creativity.
During the 12 months of MUSE we will explore a variety of mixed media techniques blended with whopping doses of the pure, untamed esoteric arts. My superpower is to guide and encourage you as you seek unflinching truths through your beautiful, unique, and super potent creative voice.
It's pretty simple. Each month for 12 months I will unlock a new layer in our classroom with art projects, conceptual sharings, and techniques. You never know what you'll get with me ... but ... rest assured every lesson will bring you into a deeper connection with yourself.

Some of the creative projects we will explore: art journaling, mixed media painting, mark-making, drawing, bookmaking, clay sculpture, image transfer, stitching and sewing, assemblage, collage and more.
I will lead our mixed media projects with conceptual explorations into topics like mythology, archetypes, ancestors, biographies of genius thinkers and be-ers, our earth's hallowed sites, sacred mystery, alchemical concepts, the taboo, astrology, symbology, and more.
In short, MUSE is art + esoterica all rolled into one big fat dose of unbridled soul expression.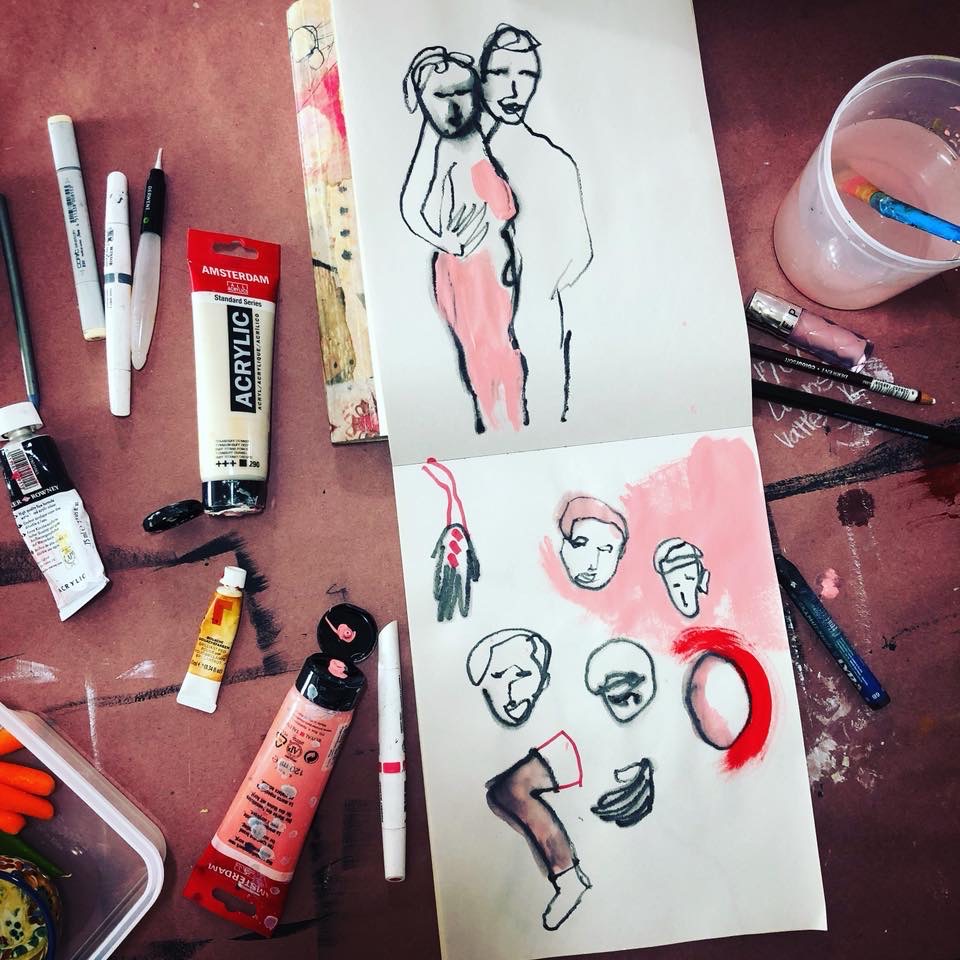 This 12 month session is FOR:
creatives who crave peeling back layers and living from the raw material of their soul
creatives who yearn to access their free voice, primordial wisdom, and untamed truths
creatives who appreciate spontaneous, volcanic, mindless expression
creatives who relish living outside of boxes and black/white thought processes
creatives who NEED. TO. CREATE.
This 12 month session is NOT for:
creatives who prefer to keep life chugging along on the surface
creatives who are uncomfortable digging in the layers of life
creatives who don't like multiple perspectives or grey areas
creatives who prefer step by step instructions on projects that mimic the instructor / rest of the class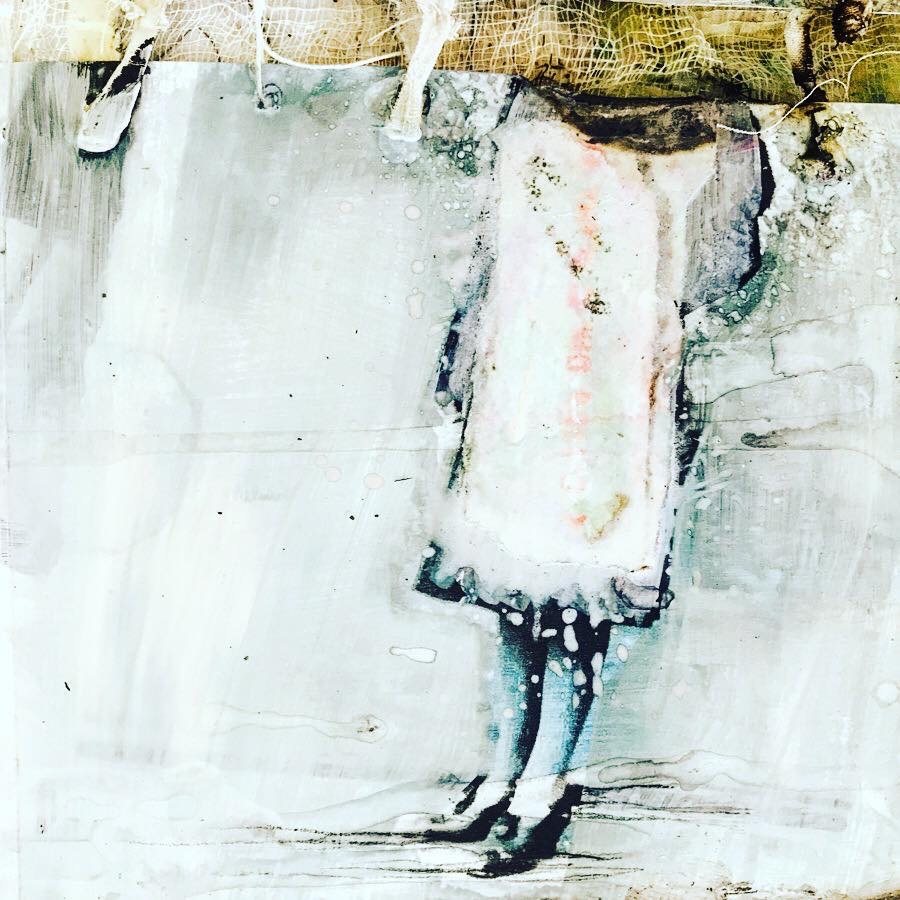 If there's one thing I know after teaching and hosting creative events all over the globe, it's that art + life are intrinsically bound together.
Connection to ourselves is THE most important act of revolution in a world that is constantly pulling us outside of ourselves.
Each of us reaching IN with reverence for our own soul, instead of grasping OUT and numbing out, will contribute to the change that is so necessary in our world. The greatest gateway to our soul? You guessed it: it's in the act of creation.
The inspiration that is boundless when artists join together and create in unison is the medicine that ripples out and creates harmony in the world.

That's why I am your MUSE, here to hold that golden honeypot of boundless inspiration wide open for you to DIVE IN to :)
I know this honeypot is real, y'all. When we cultivate a creative practice, we hold profound space for all our pieces. Slowly but surely we observe a beautiful rhythm: freedom in our art becomes transformation in our life.
Your art doesn't have to be large, loud, have a thousand likes on social media, or be perfect in order to create harmony in a world that desperately needs it.
Your art just needs to be your own beautiful truth. Just like you.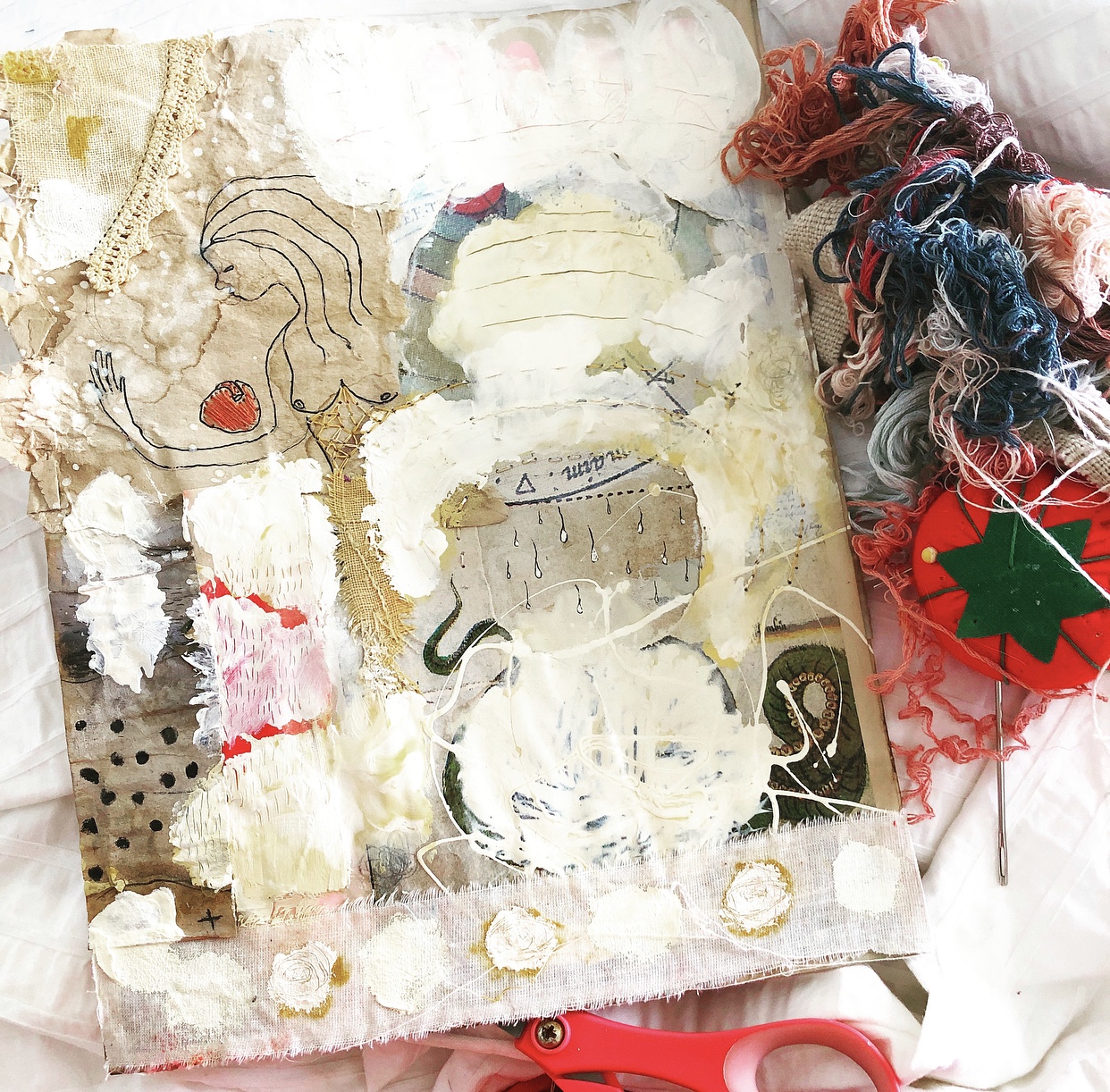 Your Instructor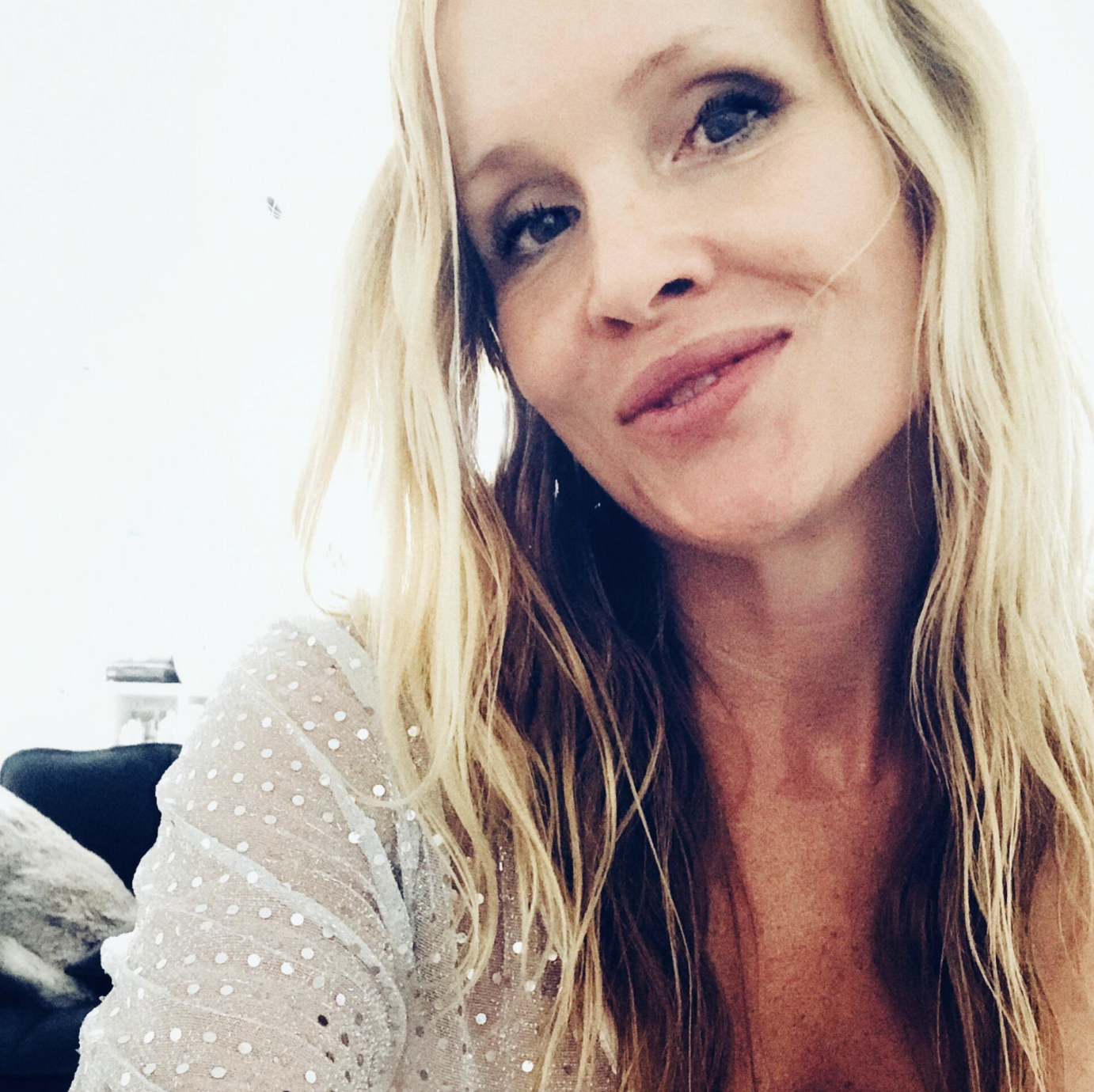 I teach art and self-transformation through the lens of mythology, symbolism, archetypes, esoterica, and the wisdom of our collective history.
My workshops are created for everyone who craves development of their art practice and their soul - and deeply desires the freedom that lives in authentic expression.
My creative world is a glorious, evocative, and sometimes intense intersection where shadow and beauty collide and weave themselves together.
I have created and hosted sold out retreats, workshops, and online courses, inspiring creatives all over the world.
My art classes are all based on psychological development with a robust dash of my esoteric toolbox.
---
You can learn mixed media tricks and techniques anywhere out in the world.
I will bring you into deep connection with, and pure expression from, the deepest places within your soul. That is the only way I create, and that is the only way I guide.
With me, it doesn't matter how well you master your technique, or what technique you use in the first place.
Oh, you'll learn oodles of them from me. But …
Technique schmechnique.
Are you creating from your head?
Or are you being guided by your soul, lost in your own wild world with drizzles and splashes of magic flying from your fingertips?
www.facebook.com/erinfaithallen
www.instagram.com/erinfaithallengalore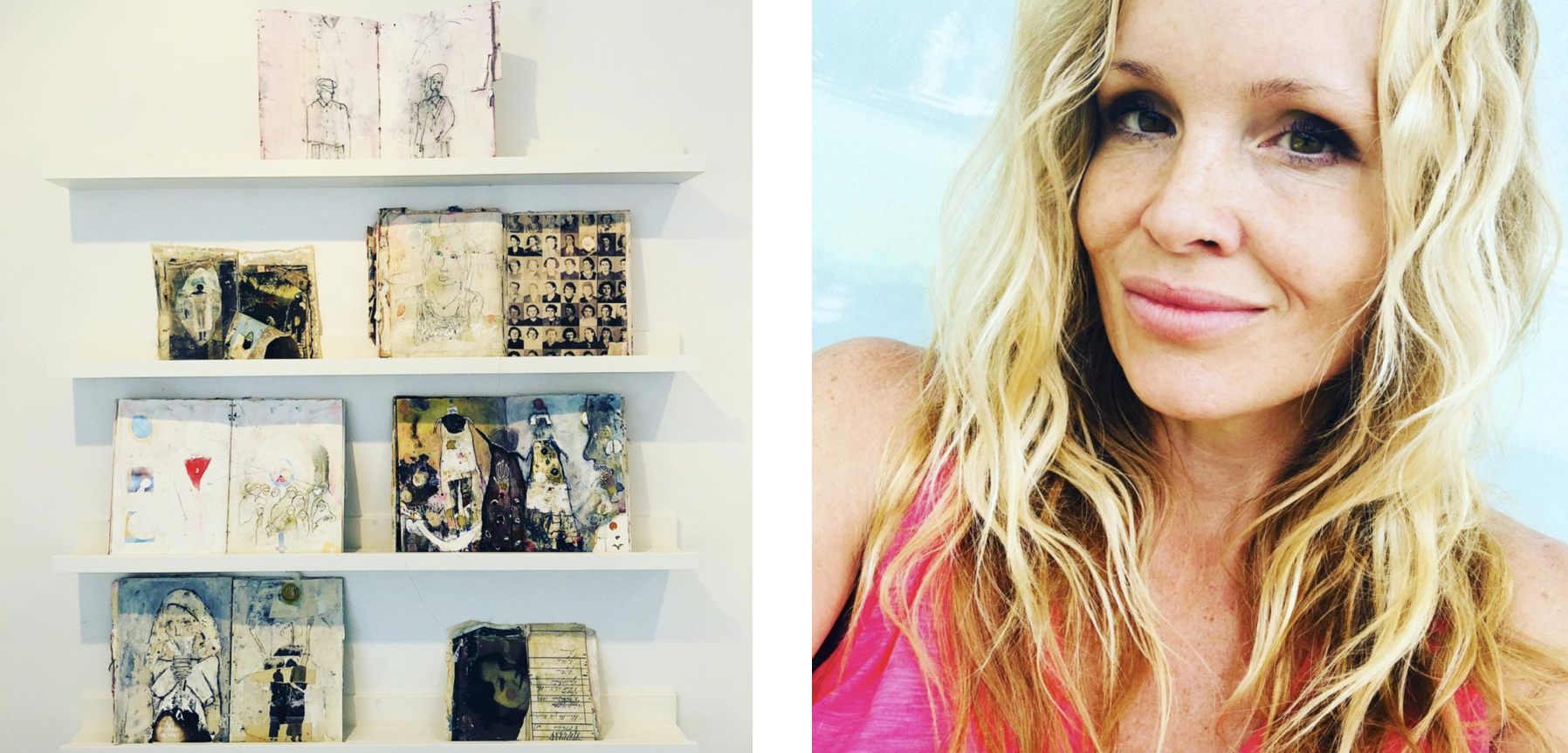 Course Curriculum
Muse ::: Mixed Media Art + Soul
Available in days
days after you enroll
Frequently Asked Questions
When does the course start and finish?
The course starts on January 20, 2020 and you have a minimum of two years to complete it! However, it is a completely self-paced online course - you decide when you start and how you want to pace yourself.
Will I need a huge supply list?
I endeavor to keep supply lists at a minimum, and lessons flexy enough that you can improvise if you'd prefer to stick to your budget. If you are brand new to mixed media art, you may need to pick up a few things. If you have been around the mixed media block, you'll probably have it all already.