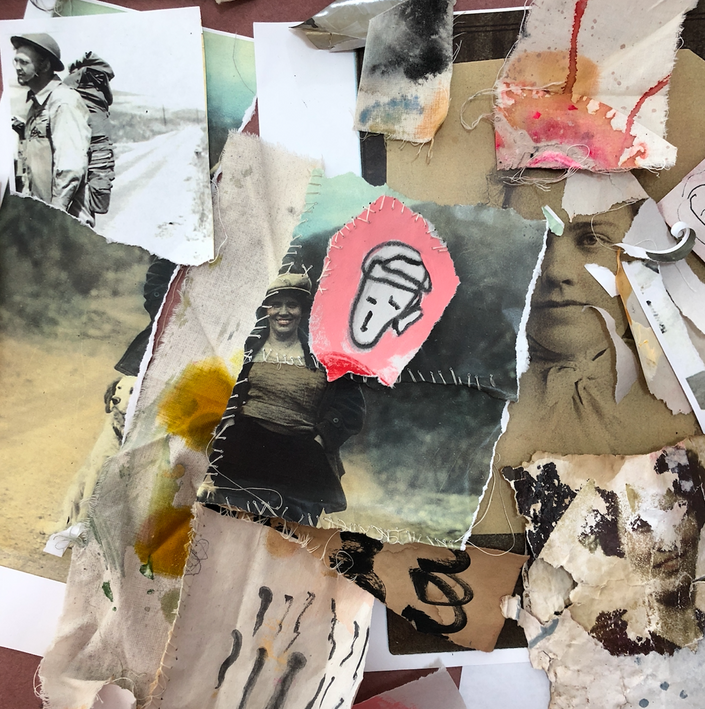 Your Ancestors ::: in Houston
two days of ancestral mixed media art . December 7-8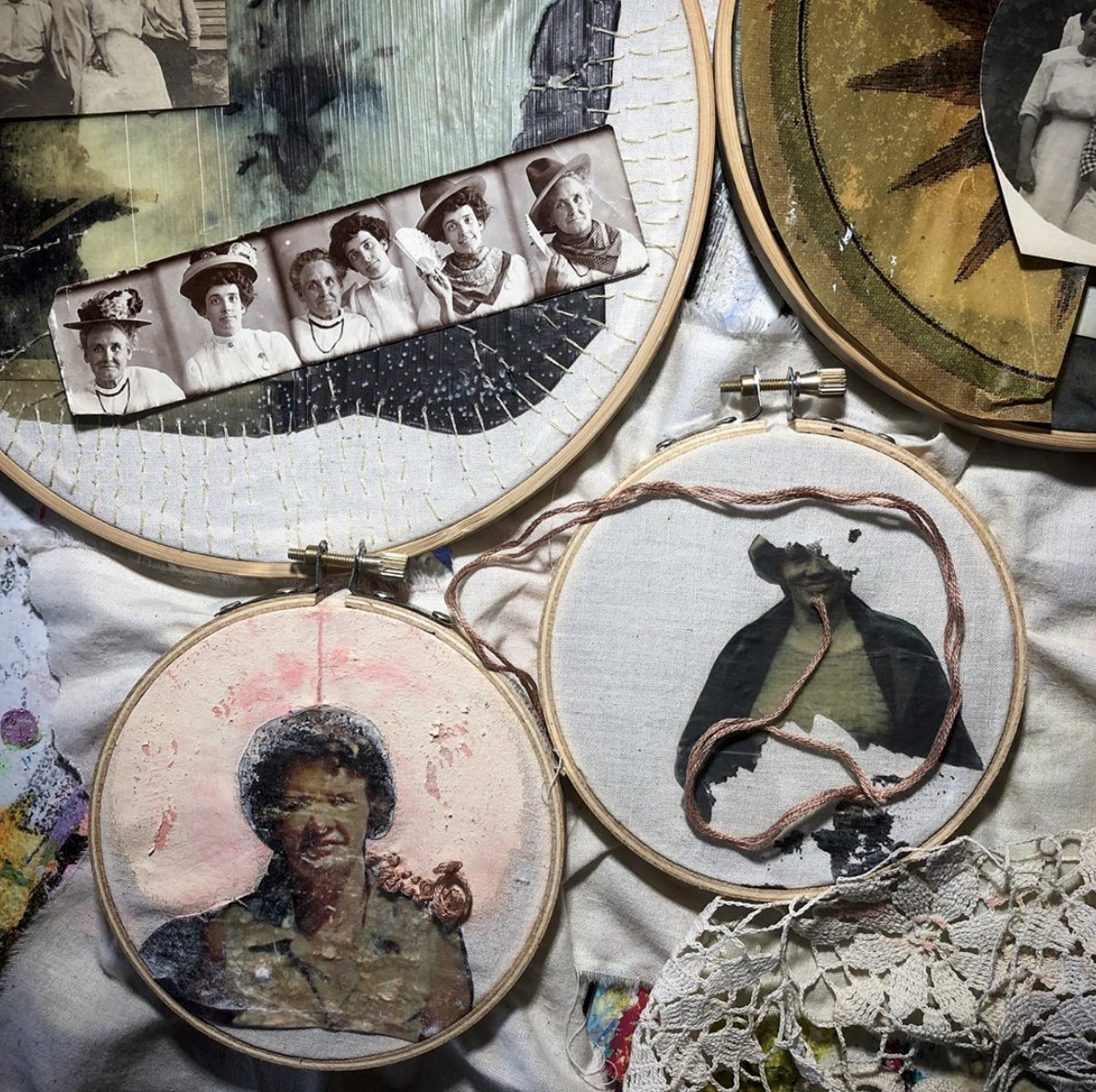 A few years ago I decided I'd had enough of the gaping black hole that was my lineage, and that it was simply not acceptable to know the names of only one set of grandparents and great-grandparents.
I rolled up my sleeves for a couple of years, and through determined and meticulous research I filled out all the branches of my family tree.
Through the generosity of newfound relatives, I gained actual cousins, family anecdotes about fascinating characters, family photo albums … and I gained places in myself that I didn't know were missing.
It was by far the most healing thing I have ever experienced. Understatement, guys.
Naturally, my research and joy at the surge of nourishment soaking my previously fractured roots spilled into my art. I have dozens of images and projects that I created using my ancestors.
In this weekend workshop, I will share the journey with you, and guide you into your own processes through techniques and story sharing.
The details:
December 6-7, from 10-5 pm.
There is very limited space, and this will be an intimate gathering of creatives.
This workshop will be held in Katy, the westernmost suburb of Houston.
You will receive an email after you register with more information.
The registration button is above in the graphic banner.
Your Instructor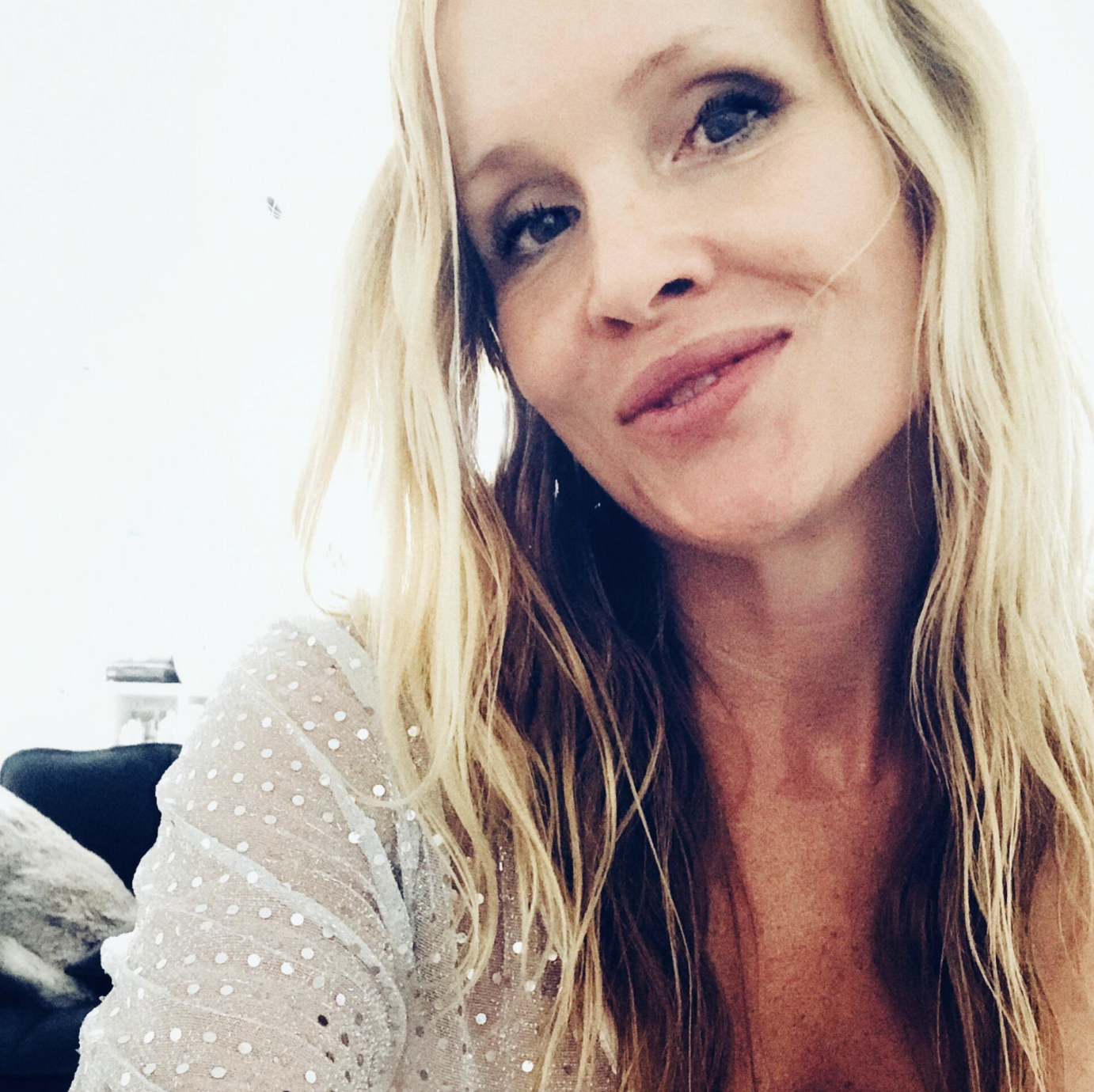 I teach art and self-transformation through the lens of mythology, symbolism, archetypes, esoterica, and the wisdom of our collective history.
My workshops are created for everyone who craves development of their art practice and their soul - and deeply desires the freedom that lives in authentic expression.
My creative world is a glorious, evocative, and sometimes intense intersection where shadow and beauty collide and weave themselves together.
I have created and hosted sold out retreats, workshops, and online courses, inspiring creatives all over the world.
My art classes are all based on psychological development with a robust dash of my esoteric toolbox.
---
You can learn mixed media tricks and techniques anywhere out in the world.
I will bring you into deep connection with, and pure expression from, the deepest places within your soul. That is the only way I create, and that is the only way I guide.
With me, it doesn't matter how well you master your technique, or what technique you use in the first place.
Oh, you'll learn oodles of them from me. But …
Technique schmechnique.
Are you creating from your head?
Or are you being guided by your soul, lost in your own wild world with drizzles and splashes of magic flying from your fingertips?
www.facebook.com/erinfaithallen
www.instagram.com/erinfaithallengalore